Catalyst - A New DiSC Platform
Learn about the new interactive web-based platform for Everything DiSC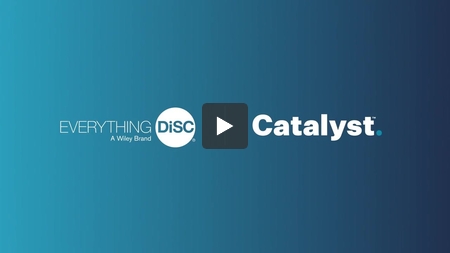 Sign up for our Catalyst Newsletter
Be the first to receive updates as Catalyst is expanded and improved!
"2020: Weirdest Year in History"
That quote appears on a t-shirt from Life is Good®. Pretty much sums it up. There is no need to recap the craziness that defined that year, which technically is over, but kind of isn't.
So many things have changed...
WFH, hybrid models, distributed teams… the challenges for developing a workforce are as large as they have ever been. All of our solutions are now enabled for virtual deployment as well as traditional in-person offerings.
Whether you do the training yourself or use our virtual classroom services, DiSC Training Hub has everything you need to bring DiSC and Five Behaviors into your organization.
With a New Reality Comes New Tools
While worked hard at converting custom curriculum to virtual, the Everything DiSC® and Five Behaviors tools were also updated to reflect this new reality. Since early 2020, we have seen the following changes:
That's a lot. And there is more to come, including some tools for facilitators being built into Catalyst coming next year and eventually applications will be added to Catalyst. Stay tuned! Or better yet, sign up for our Catalyst newsletter to get updates when they happen!